Discount ReCertified Video Matrix Switches
Email: autopatch@jmayes.com
Phone (865) 567-1313 M-F 10-4pm edt.
Standard Configurations available
Enterprise/
Large Home System
1Y8x16 HDTV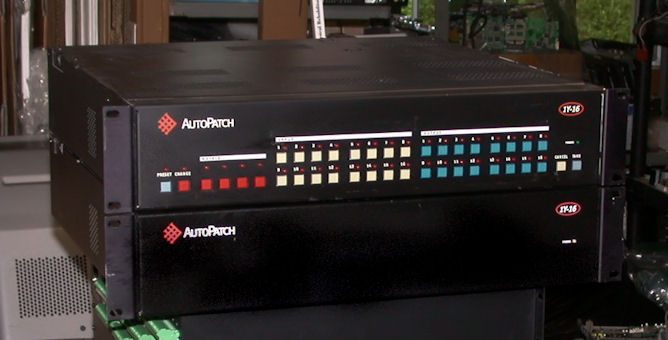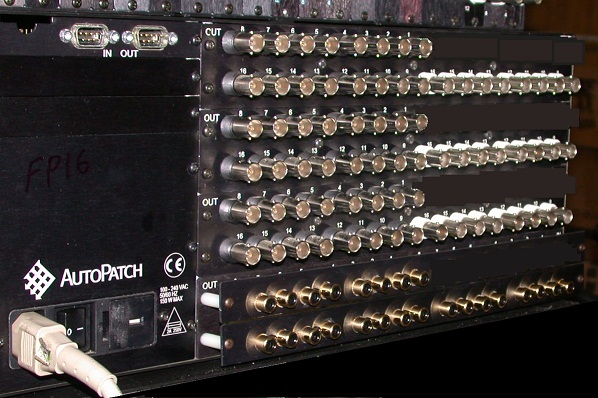 1Y16x8HdMa_1 example (w/rca option)
Original cost over $8000.00!!
Special Purchase Sale!!
buy it now for only:
$1299.00 HD Video Only (New low price)
$1399.00 w/rca Mono or SPDIF Audio
$1599.00 w/Stereo Audio (rca)
16×16 Component Video
Wide Band 480i, 480p, 720p, 1080i
BNC Video (RCA adapters Available)
RCA Mono or Stereo Audio (option)
Coax SPDIF Digital Audio (option)
Front Panel Controls
RS232 Interface (AMX, Crestron, Control4, Etc)
Presets w/external contact inputs
19″ Rack-mountable 4H Enclosur
Computer interface Cable & Software Included!
Setup and System Design Support- INCLUDED!
Status: In stock and ready for immediate ship.
Audio options can be added/configured within 48 hours.
Note: We also have
8×8 1YDM & 12×8 Précis,
16×16 & 20×20 Optima.
Ready for same day ship!
call 865-567-1313 for details
Let's work together to find the best refurbished Autopatch system for your needs.
Call for information on purchasing, upgrading or repairing a system.
Address
1670 Middle Creek Road
Sevierville, TN 37862
*Copyright disclosure: AUTOPATCH® name and logo is the property of AMX corporation.